Ozlem Kildir
CEO & Founder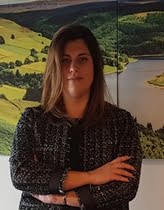 Ms. Ozlem Kildir, is a prominent project financier, providing services for corporate & mid-sized companies in project finance, corporate finance, public-private-partnership models, renewable energy & energy efficiency financing, infrastructure financing, credit risk & structuring loans, mergers & acquisitions, engineering finance, sustainable development financing and financial audit & management.
Current advisory practice is leveraged by Ms. Kildir's 15 years of experience in Corporate Banking, last 5 years as a project finance manager in Turkiye Is Bankasi A.S. (Isbank, Turkey), with ~20 billion USD Project Financing track record. Isbank's Project Finance Portfolio was managed by structuring & arranging & closing & monitoring deals from pre-development up to final operation. Project Finance Portfolio of the bank consisting of infrastructure & commercial real estate, M&A, energy production & distribution, Public Private Partnership deals in energy, transport, health and infrastructure was managed leading a team of project finance specialists.
Main tasks included structuring & arranging deals, financial modelling, performing feasibility & sensitivity analysis of projects, analysing credit risk & project risk & environmental risk, risk based & asset-liability management based loan pricing, coordinating & managing project due diligence studies, completing financial documentation via negotiations and contract drafting, monitoring projects on technical, environmental and financial terms in construction and operation periods, analysing re-financing alternatives.
Ms. Ozlem Kildir also works as researcher & instructor for Energy Financing course at Sabanci University "Energy Management Graduate Program" Infrastructure Financing course at the Ozyegin University "Retail Management Graduate Program" and Project Finance course at the Koc University "CASE Undergraduate Program". As a result of her works in Project Finance in 2018, she was recognized as Best Project Finance Advisory – MENA & Most Inspirational Woman in Project Finance by Wealth & Finance International.