Levent Sermet
Executive Director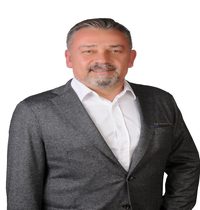 Mr. Levent Sermet is Executive Director of Profinstance Advisory Inc.  with financial business development skills, providing services for corporate & mid-sized companies with construction business development along with project financing, infrastructure financing structures.
Current work focus is on increasing construction project development with project financing capability in CIS, mainly in Kazakhstan. Have profound experience in Kazakhstan and other CIS countries such as involvement in the early stages BAKAD PPP project, (Almaty, Kazakhstan); performing general Business Development Coordinator for Astana LRT Astana/Kazakhstan and performing Consultancy/Advisory both on own terms and as a team member in Eurasia Tunnel (PPP) in Istanbul, Turkey.
As a civil engineer with an Executive MBA, main competencies are monitoring and supervising projects mainly on construction development; in addition to PPP Financing and Project Financing including structuring & arranging deals, performing feasibility & sensitivity analysis of projects, project risk determination, managing project technical due diligence studies with a strong focus on construction risk. Has experience in studying multiple constraints of the projects like Time-Cost-Risk-Scope-Quality-Resource that are integral part of any given project. Additionally, has performed PMC role, reporting directly to Board member in power plants & road projects in EU between 2001-2005. Also carried out Toolbox speeches and gave lecturers to white- & blue-collar employees. Has strong interpersonal and networking skills and comfortable with overseas work conditions, speaks fluent Russian and English besides native Turkish language.